Little Black Dress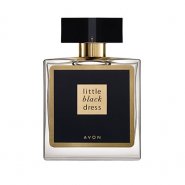 Product Info
Where to Buy
<br /><br />
<a href="https://my.avon.co.za/">BUY NOW</a><br /><br />
<strong>Price:</strong> R330
Classic scents of oriental florals wrapped in feminine jasmine simmer down into Indonesian dark patchouli and vanilla. Sweet jasmine and cyclamen are the top notes, with gardenia and ylang-ylang flower in the middle, while the base consists of sandalwood, musk, and plum.
User reviews
Avontopscent
Affordable perform smell fresh the whole day.
Definitely a statement scent. Perfect for a night out to the club !! Affordable, valued at R330. Shop this perfume from their web: ???