Justine Honey herbal soothing hand scrub
Hot
August 19, 2016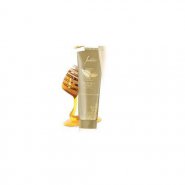 Product Info
Where to Buy:
From a Justine consultant and at www.justskinproducts.co.za Price R115.00
A scrub made with a gentle formula that will exfoliate hands. Containing honey and herbs, it will smoothen your hands and make it more receptive to hand cream.
User reviews
Justine Honey herbal soothing hand scrub
What I really love about Justine products is that it smells amazing! I got to smell this product and it smells delicious. Based on research it softens and revitalize hands. If you have used this product let us know on Beauty bulletin.
Product Recommendation
Would you recommend this product to someone else?
Yes
Would you repurchase this product?
Yes
Was this review helpful to you?