Inglot Nail Enamel 120
Hot
March 31, 2013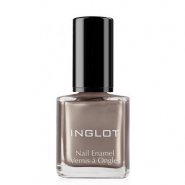 Product Info
Where to Buy
Inglot Stores and select Woolworths stores
The perfect nail enamel provides durability, high gloss and a short to medium drying time. Does NOT contain toluene, formaldehyde, dibutyl phthalate (DBP) or camphor.
User reviews
I have tried the inglot nail polish and i loved it.. it's not badly priced as well.
Loved this product, it comes in a variety of colours and is amazing. Wish it was out in South Africa earlier. I have purchased mine from Edgars and they have a huge range.

Product Recommendation
Would you recommend this product to someone else?
Yes
Would you repurchase this product?
Yes
Was this review helpful to you?
The Inglot nail polish has a very thin, runny formulation that makes it a little tricky to apply at first. This is the third time I've worn this shade and I have now only figured out how to apply it without flooding my nail bed each time. I went for this metallic colour because it's not only perfect for winter, but also work appropriate. I am not all that impressed with this product. I only got 2 days of wear out of it and then it chipped. Also, it seems nearly impossible to get a cover that is even. Drying time is quite quick at first but then as you add layers to get good coverage - then it's a nightmare. I found that using another nail polish to seal it off then it lasts much better. This retails for R96 at Inglot stores and selected Woolworth stores.
Was this review helpful to you?