Essie Shearling Darling
Hot
March 12, 2015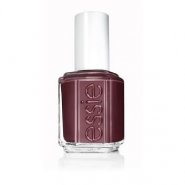 Product Info
Where to Buy:
R 110 at Dis-Chem.
 A deep, ebony red nail colour that applies evenly and silky smooth.
User reviews
Perfection
This shade is just perfect for Winter !! I love Essie nail polishes they are great but the price always tends to get me! The shade is something I am really obsessing about ... I find though that the longevity of this nail polish isn't that great I always tend to lean to my Essence as they last a day or two longer


brick red
I love this colour.its red without being bright and deep without being plum burgundy and vampy like.it looks gorgeous on short nails,long nails and looks amazing on sandalled feet.its glamorous but can also be worn to work.its great quality and remains chip free even without topcoat for at least 3 days even with busy hands
Essie Shearling Darling
Essie call it a deep, ebony red, but to me it looks more like a beautiful blend of plum and deep red. The colour applies evenly with the small brush that allows for precision. Only one coat is needed for deep, rich colour. An amazing buy!