Essie Fall 426 Playing Koi
Hot
April 13, 2017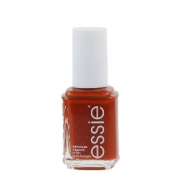 Product Info
Where to Buy
Available online at www.zando.co.za Price: R 135.00
Essie Fall 426 Playing Koi offers a bold orange rust shade for nails with a smooth and glossy finish.  
User reviews
ESSIE Fall 426 Playing Koi
Everyone knows me for a deep orange lip and now I have a complimentary nail polish colour too. This deep orange shade is perfect for the fall season and whether your wearing dark or light clothing, this colour will balance your look out. It's long lasting, smooth and consistent formula and will be your go-to fall colour.
Product Recommendation
Would you recommend this product to someone else?
Yes
Would you repurchase this product?
Yes
Was this review helpful to you?