ghd Natural Bristle Brush
Hot
April 22, 2015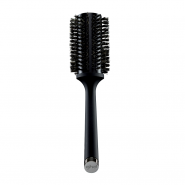 Product Info
Where to Buy
R 299, www.retailbox.co.za
A round brush that comes in four different sizes with natural bristles for a smooth finish.
User reviews
Great Matt Grip
I really like this brush but I do think the handle is too thin, its almost like its a yes and no, reason, the grip is matt and I hold it nicely but its thins towards the bristles and its not comfortable to turn continuously when doing a blow wave.
Product Recommendation
Would you recommend this product to someone else?
Yes
Would you repurchase this product?
Yes
Was this review helpful to you?
Ghd brush
I'm a big believer in a Ghd brush!! Mine has gone on for years without problem. They are really awesome quality and great for blow drying hair!
Was this review helpful to you?