Big Sexy hair Spray & Play volumising hairspray
Hot
October 02, 2010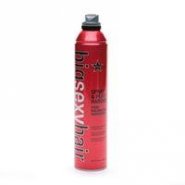 A very sexy black & red 300ml bottle retails for just over R200 at professional salons. They had a holiday promo on ealier in year were they made 80ml bottles to slip into your beachhand or handbag.
User reviews
Sexy hair for all
Hairspray is a girls best friend! It delivered alot of volume with a good hold and I love the Big bottle. Keep the small one in my hand bag for touch ups.
Was this review helpful to you?