Amazing Apple Detangling Spray
Hot
June 19, 2013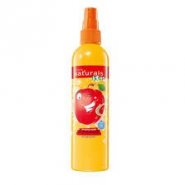 Product Info
Where to Buy
Avon Store/sales rep
This comes in a yellow spray bottle which allows a gentle mist over your hair.
User reviews
Avon Kids Detangling Spray
This product is so effective. I use it on my daughters hair as well as mine. Our family has frizzy hair & our hair is always tangled, well not anymore. The best thing about it is that it does not leave your hair dull & your hair has a delightful fresh fragrance.
Was this review helpful to you?
Detangling Spray
This is in the kids sections generally but it works so well that I'm more than happy to use it myself. Leaves a beautiful apple scent in your hair.
Was this review helpful to you?