Noughty Detox Dynamic Detox 2-in-1 Shampoo & Conditioner with Peppermint & Sorrel Leaf
Hot
December 03, 2018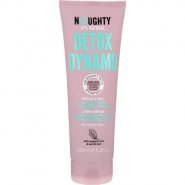 Product Info
Where to Buy
Available at Clicks stores countrywide. RSP: R149.95 (250ml)
Noughty Detox Dynamic Detox 2-in-1 Shampoo and Conditioner is best suited for dull, flat-looking and difficult to manage hair that suffers from pollution and product build up. Detoxifying peppermint and sorrel leaf extracts help to gently cleanse, remove build-up and moisturise.
This 2-in1 is perfect for the whole family and is specially formulated to leave hair feeling fresh, clean and lighter than before.
User reviews
There are no user reviews for this listing.