Sweet The First Shampoo
Hot
November 03, 2016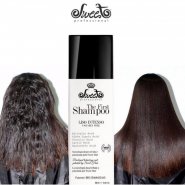 Product Info
Where to Buy
Bionic Hair and Beauty Studio - Monte Vista
Prices range from R399 to R799 per treatment
A different product available in the line of Brazilian straightening treatments. 
This is an in-salon service offered but it is much simpler and less time consuming than many other similar treatments. 
This treatment shampoos in, and after a 20 minute wait, is rinsed out. Hair is then blow-dried and straightened and that's it. No rinsing and restyling which means you can be in and out of the salon in one and a half hours.
Formaldehyde free and It also lasts up to 6 months.
User reviews
There are no user reviews for this listing.