Bonded Exotic Hair Extensions
Hot
August 24, 2012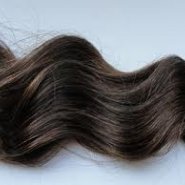 Product Info
Where to Buy
http://exotichairextensions.co.za/
Alberton
Exotic Hair Extensions was established in 2002. The company started out in Alberton, Gauteng with just two people. As a result of hard work and long hours, we have grown tremendously over the last few years and are proud to have Exotic Hair Extensions consultants all over South Africa. Please feel free to contact us for a consultant in your area.

Brazilian and Indian Virgin Hair is the best quality hair to use for hair extensions as they do not tangle or go dry. It is the only hair that is of the same hair fibre as our human hair in S.A. AND THE ONLY HAIR THAT IS PERMANENT. 100% Human hair is not permanent as it has to be replaced after two months or even sooner with new hair. WHY? It goes dry because it's mixed with synthetic fibre. You cannot colour or perm this hair. If it is not Brazilian or Indian, it is not real!

The basic structure of Indian hair is very similar to that of our European hair, especially the texture because of the similar origin. These hair cuticles are perfectly aligned in the same direction. As per a world study 100% Indian Natural hair is used all over the world to do high grade hair extensions.

The hair comes in it's natural colour dark brown and black - we change the colour to match your own hair.

We do a full head we cut, blend and style all included in the price for 21 inch 100% Indian virgin hair R3500.
Maintenance is R1500 that includes re-move, re-bond and re-attached also a colour, wash and blow after if you need it.
User reviews
The lady who did my hair works out of her own home. She has a very beautiful home, offers you refreshments and she is very talkative + a little quirky :p. The atmosphere is very relaxed, she told me that some clients even bring their own bottles of wine! To begin with the negatives: This was very expensive to have done, however I did compare prices to other salons such as Carlton and found it is actually much, much cheaper - in some cases by at least R1000. For me at least, it was painful! I've heard that having hair sewn in can be painful but I can tell you that this bonding method definitely was. I had quite a few put in as my hair is very thick - my head was sore for about 2 days afterwards. And as it always is when you have your hair done, it is time consuming. I had the bonds set in place, she blended, gave me a trim and styled my hair in I believe it was 3 hours, so you can imagine how long maintenance and a dye job might take! The positives: She tells me the hair has a live time of four years so it is well worth the investment. I treat this hair exactly as I do my own and she encourages you to do so! You can dye this hair, use heat on it, let it air-dry - whatever you like. The only change I have made is I do not use shampoos with alcohol ingredients as it can weaken the bonds (after you have your hair done she will mail you a pamphlet on how to care for your new hair). They are so much more versatile than clip-in extensions! I've had clip-in extensions make my head sore and it can be difficult to hide the tracts when you want to pull your hair up. It has been a huuuugeee confidence boost and now I wouldn't want to be without them. I've had mine in for a month so far and will let you know if any changes occur. I hope this helps some of you and erases some of the horror stories you hear about bonded extensions :)
Was this review helpful to you?