TTA Always eau de parfum
Hot
October 04, 2021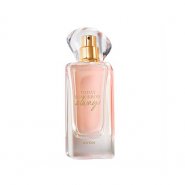 A floral bouquet of neroli flower, soft pink rose, and white peony deepened by velvety vanilla notes.
User reviews
AvonTopScent
Very lightweight and sweet. Strong enough to make a statement. Affordable, valued at R450. You can shop this perfume from their website: ???
Product Recommendation
Would you recommend this product to someone else?
Yes
Would you repurchase this product?
Yes
Was this review helpful to you?