Sexy fem scent
Hot
May 23, 2014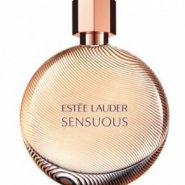 Its a very comfortable perfume and I cant imagine a teenager wearing it.
User reviews
Estee Lauder – Sensuous
The top is very orangey, with a pleasantly bitter edge (bergamot?) and quite a bit of cinnamon. The cinnamon does make it quite spicy in the beginning. I get some kind of sweetness, although I wouldn't have been able to tell it's honey. It's a bit like thick syrup.
Was this review helpful to you?