My trip down memory lane
Hot
March 12, 2014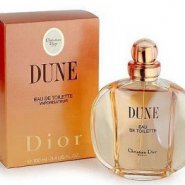 Product Info
Where to Buy
Edgars red sqaure
This takes me back to 2000 - 2004 when my mom use to wear this and i secretly sprayed some of it.
User reviews
Dune by Dior
This always made me feel that there is no worry in the world and everything is perfect. When ever i hugged my mom or she entered the room i would get carried away in the scent.

It is gorgeous, very warm, I get a spicy powdery peach vanilla from it, classic but sensual, and evocative of a morning or evening on a beach.
Was this review helpful to you?