Elizabeth Arden Eight Hour Cream All- Over Miracle Oil For face, body & hair
Hot
August 29, 2016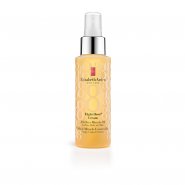 Product Info
Where to Buy
At Red Squares stores and at www.redsquare.co.za Prize R395.00
A head-to-toe moisturizer for body, face and hair that provides moisture for 8-12 hours. It is scented with a light floral fragrance and works for all skin types.   
For face
Add a thin layer to clean, dry skin and massage in an upward circular motion.
For body
Spray all over body, the oil penetrates deeply and will hydrate and moisture for 8-12 hours
For hair
Smooth into damp or dry hair for a glossy shine
User reviews
A Miracle in a Bottle - Elizabeth Arden 8 hour Cream All-Over Miracle Oil
Winter is here and it is stressing and drying out my skin, I know this is a major problem most women face during the dry Autumn and Winter seasons. I am always ready to try new oils and serums that will help with my dry skin issues, which in winter become more aggravated because of the cold and dry air it basically pulls your skin dry and you need to keep your constantly hydrated.

The Elizabeth Arden - All-over Miracle Oil comes from one of my personal favourite ranges the Eight Hour cream range a crowd favourite I feel. The Miracle oil is an all over body treatment meaning its for your Face, Body and your Hair a great products that covers so many needs in one bottle a perfect product to travel with. The oil itself is very light on your skin with a fresh scent not what the normal Eight hour cream products smell like.

Application after cleansing or showering all you do you is spray twice your preference depending on how much oil you want to use, I would use two as it is mainly for my face, neck and hands and only use it at night as a prefer serums for day time use. I firstly pat onto my skin then gentle massage concentrating on the most dry areas of my face which are my cheeks and forehead. It is a very light oil and doesn't give that oily feeling as if you need to wipe your hands. Results were great after only a few days those particular dry areas had started to diminish and my skin started to feel staple and smooth without those terrible rough dry skin patches which we all hate, as it will spoil a smooth finish with any make-up look.

The Eight Hour Cream Miracle oil is used for 8 purposes :
- All-moisture
- Reduces dry, rough skin
- Adds shine to dry, dull hair
- Post-shave moisturizer
- Massage away stress
- Scent promotes a sense of well-being
- Cuticle softer
- Instant shine

Literally this is a head to toe oil from your hair to your cuticles it does everything you want when it comes to hydration and moisturizing, I would recommend the oil it is a must have product, so if you spray to much I would just apply the rest to my hair taming those fly-ways. The Miracle oil retails for R395 for a 100ml bottle at Truworths, Edgars, Foschini and Red square stores nationwide.
Product Recommendation
Would you recommend this product to someone else?
Yes
Would you repurchase this product?
Yes

Elizabeth Arden All-Over Miracle Oil Review
A great product that leaves my skin moisturized but not feeling greasy. It sinks into the skin very quickly and stays all day. The oils in here are all known for their wonderful ability to add moisture to the skin and to leave it looking and feeling beautiful and healthy. And the scent is uplifting and clean.
Product Recommendation
Would you recommend this product to someone else?
Yes
Would you repurchase this product?
Yes
(Updated: October 10, 2016)
Elizabeth Arden Eight Hour Cream All- Over Miracle Oil For face, body & hair review by Mirelle
This miracle worker is a potent blend of moisturising ingredients including Tsubaki Oils (aka Camellia Oil), Omegas, Grapeseed Oil, ginger root,vitamin E. Despite being potent, it is lightweight and it well absorbed into the skin. You could possibly call it a dry oil? I love that it is in a spray bottle and after a shower I spritz my body, occasionally my face and my hair. Make sure you don't apply too much to your hair as it did leave my hair a little wet- looking or greasy after my first too generous application. I love to use it after I shave my legs as it leaves them feeling soothed and soft. It has a very subtle scent. Being such an all-rounder and so nourishing for all body parts, you may find that this 100ml bottle won't last the long winter months. I am thoroughly enjoying & can highly recommend you have one on your shelves!


Product Recommendation
Would you recommend this product to someone else?
Yes
Would you repurchase this product?
Yes