Dermalogica - Climate Control
Hot
February 12, 2013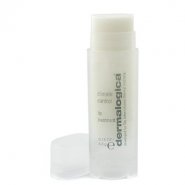 Product Info
Where to Buy
most spas and Beauticians
Climate control "stick", a barrier against the elements.
User reviews
loved it, first started with the climate control lip balm. and moved to the full size climate control stick. love it. i go camping, and weather conditions for camping are extreme, hot in the day and freezing at night, a layer of that all over my face at night before i sleep and my skin is saved from that horrible bruised and flakey skin when i return home.
Was this review helpful to you?