Balancing Spray Toner
Hot
October 06, 2016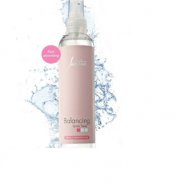 Product Info
Where to Buy
Available from a Justine consultant
Prize R160.00

A spray toner for normal to combination skin
Contains vitamin E, glycerine and hydrolysed milk protein.
The Balancing spray toner provides moisture for up to 8 hours.
It purifies and rejuvenates skin
Directions:
Keep bottle 20-30 cm away from face
Spray over the entire face and throat, closing mouth and eyes
Leave to absorb into skin
For the best results use in the morning and evenings after cleansing 
Lastly apply your day or night  cream 
User reviews
There are no user reviews for this listing.