FloreEssence Body Butter 'Rose'
Hot
May 19, 2015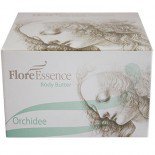 Product Info
Where to Buy
R99.95
DisChem
A light and creamy texture that absorbs easily into the skin, this body butter soothes and nourishes and leaves the skin with a subtle perfume. The pot-like container allows you to easily apply the body butter.
User reviews
Review for the floreEssence range
I used the floreEssence range back in 2017.the first time I saw it ,it was on sale and I bought the cream,the scrub and the lotion the results on My skin was stunning.my skin was so soft from the first use and after a week I could see the complete change with the softness and I looked so hydrated and healthy. I would highly recommend the product.sadly when I wanted to repurchase it was out of stock. I haven't been able to find it at any dischem ever since
Product Recommendation
Would you recommend this product to someone else?
Yes
Would you repurchase this product?
Yes
Was this review helpful to you?