Bio Nike Defence Elixage Contour Eye-Lip Balm
Hot
August 18, 2016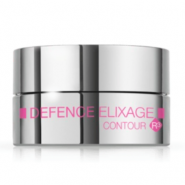 Bio Nike Contour Eye-Lip Balm targets lines or signs of ageing in the eye and lip areas. Apply (dab gently) the cream onto the necessary areas every morning and evening. 
User reviews
DECLINE REVIWFKJB SALUD AG
Product Recommendation
Would you recommend this product to someone else?
Yes
Would you repurchase this product?
Yes
Was this review helpful to you?