Bio Nike Defence Elixage Anti-Ageing Range
Hot
August 22, 2016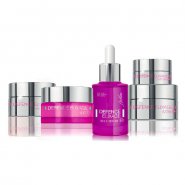 Bio Nike Defence Elixage Anti-Ageing Range nourishes, protects and diminishes signs of ageing and sensitive skin. Their creams and serum are for repairing, renewing and redensifying skin resulting in more radiant and healthy skin.
Bio Nike Defence Elixage Contour Eye-Lip Balm
Read Reviews
Bio Nike Defence Elixage Nuit Night Treatment
Read Reviews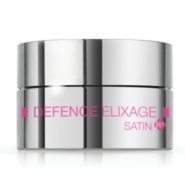 Bio Nike Defence Elixage Satin
Read Reviews
Bio Nike Defence Elixage Velours
Read Reviews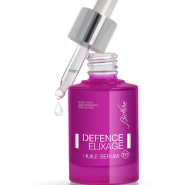 Bio Nike Defence Elixage Huile Serum
Read Reviews
User reviews
BUY IT ALL
I have been using the entire range for over a month now and I can HONESTLY say, my skin has not looked better in ages and I am converted. I have frequently received compliments that my skin looks amazing and that I do NOT look my age. The hero in these products is the high concentration of GGP, a special active ingredient that works on the telomeres, the markers of the biological age of your cells.
My Results : My Skin is more hydrated, after showering my skin used to pull and feel tight and I looked OLD until I moisturized, this does not happen any more. My Skin is smoother and looks fuller.
My Regime : I first use the eye-lip balm around my eyes and lips ( it is well absorbed)
I then use the Oil Serum that smells amazing and really feels like it is regenerating my skin. I then proceed with either the Defence Elixage Nuit for Nights (which I also use ask a mask when my skin needs the boost) or the Defence Elixage Velours for days (ideal for dry or very dry skin as it rich & velvety) . Both leave my skin looking radiant. You might want to consider the BioNike Elixage Satin for days if you have a normal/combination skin as it is a lighter weight texture.
Product Recommendation
Would you recommend this product to someone else?
Yes
Would you repurchase this product?
Yes
Was this review helpful to you?