HAIR TREATMENT
Hot
May 16, 2013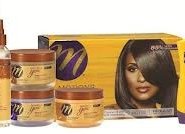 Product Info
Where to Buy
Clicks, pick'n pay, shoprite and dischem.
Set of treatment products in a box or rather go to the saloon on a 2 week basis for treatment. Ussually R50 - R70 at the saloon for the treatment.
User reviews
Strong
Try motions for a year and you will see the difference.
Was this review helpful to you?