Johnson Products Gentle Treatment Protective Conditioning Oil Sheen
Hot
September 03, 2015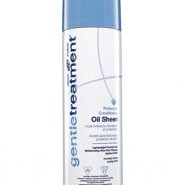 Product Info
Where to Buy
R 39.95 at Clicks.
Aloe Vera conditions, repairs and strengthens hair, while moisturising the scalp. Jojoba oil and Shea butter leave hair shiny without weighing it down.
User reviews
Johnson Gentle Treatment
I've been using sheen sprays without thinking abut the potential benefits, the contents and even the results.
With this sheen spray I really wanted to know what made it special because i had never used it before. The product claims to add shine without weighing the hair down. so i tested that immediately. I sprayed it directly onto the hair and I though it added some volume. My hair was shiny and it looked much fuller than before.

A few cons:
You need to use a lot of the product before seeing the desired result.
If you spray it close your mouth, your eyes and your ears if you have to. this product fills the room so make sure you don't have any asthmatic friends around when you use it.
Its greasy.... so greasy. So get dressed before using it.

A few pros:
It smells like nothing but when you leave the house and smell your hair later, it smells fresh. I just use it for that fresh sent.
weightless shine - your hair looks brand new after using it . My African ladies out there with your weaves this product was sent from the Gods for you.

Definitely a must try product.

Product Recommendation
Would you recommend this product to someone else?
Yes
Would you repurchase this product?
Yes
Was this review helpful to you?