Review Detail
4.7
96
0.5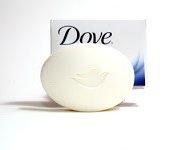 Bath Soaps, Cleansers, Washes
December 10, 2013
478
Dove soap bar (my bestfriend)
Before I started using this product my face had many blemishes and pimples, someone recommended it to me and I saw results within a week of me using it. it is my all time favourite I would definitely recommend it to the next person. i always resort back to it after a hard days work or a day in the sun.
Product Recommendation
Would you recommend this product to someone else?
Yes
Would you repurchase this product?
Yes
Comments