Review Detail
4.7
96
0.5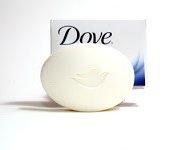 Bath Soaps, Cleansers, Washes
December 10, 2013
456
Literally apart of my life since i can remember!
My love for the Dove brand will never change. I fell in love with the soap back in primary school. I had very sensitive skin and this soap was the only one that worked for me. I loved that it made my skin feel silky smooth and moisturized. I've used this products since then and will continue using it. What i love is that they've extended their range and offer different soaps for different needs.
If you love your skin then you will take care of it and why not use a trusted brand that you know will never disappoint. I love it!
Product Recommendation
Would you recommend this product to someone else?
Yes
Would you repurchase this product?
Yes
Comments