Nothing is more fun than sitting down and marveling at the red carpet hair and beauty trends while predicting who will win what at the Oscars. With this major event only a few weeks away, I'm sure we're all wondering what styles our favorite celebrities will be pulling out this year. Before the Oscars hit our screens, let's first take a look at the following actresses' looks from the Oscar Nominees Luncheon.


Anne Hathaway
With her Audrey Hepburn inspired look, Anne Hathaway, was a classic beauty. She looked absolutely timeless in a simple, sleeveless black dress while flaunting her swept pixie haircut, porcelain perfect complexion and stained rose-colored pout. Minimal chic at its best!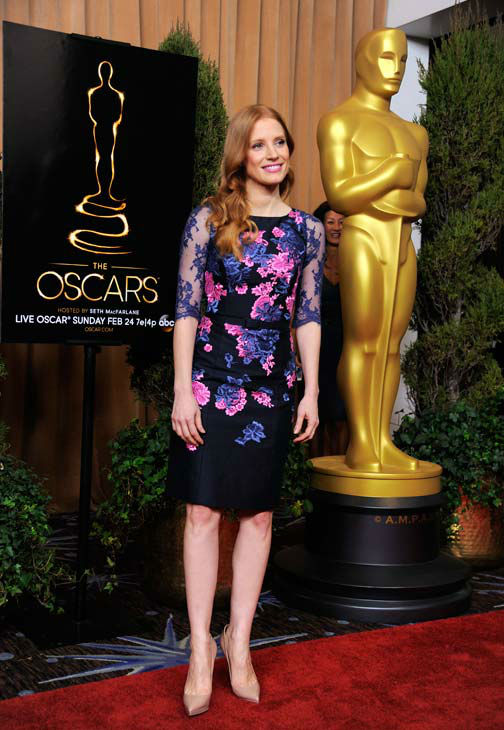 Jessica Chastain
In a gorgeous floral embroidered pink and blue dress, Jessica Chastain shows us that she's not afraid to play with color! She brightened up the red carpet with a pretty pink pout to match her sweet, flattering dress. Her long, vibrant red tresses cascading down her shoulder complete this look to perfection. Talk about a beautiful breath of fresh air!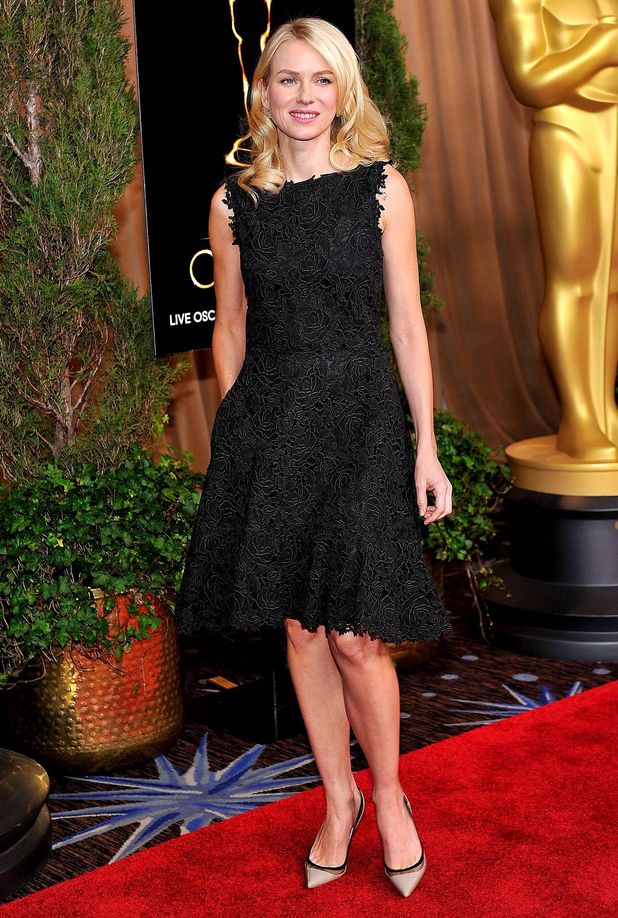 Naomi Watts
Naomi Watts kept it elegant yet glamorous in a sleeveless, black floral lace dress. Not too over the top, but still oozing sexiness, her golden blonde curls and soft, pretty-in-pink makeup make this classic trend a hands-down winner!

Jennifer Lawrence
Unlike the usual LBD trendsetters, Jennifer Lawrence opted for a white strapless dress. Considering her sun-kissed skin, the color and cut of the dress, and that half-up, tousled hair, to say that this is the best look for her would be a lie. However, her makeup saves her! Known to do minimal really well, Jennifer Lawrence puts the final touches on her daytime look by sticking with her signature smoky eyes, nude lips and nude make-up contoured to highlight her cheekbones with dramatic effect.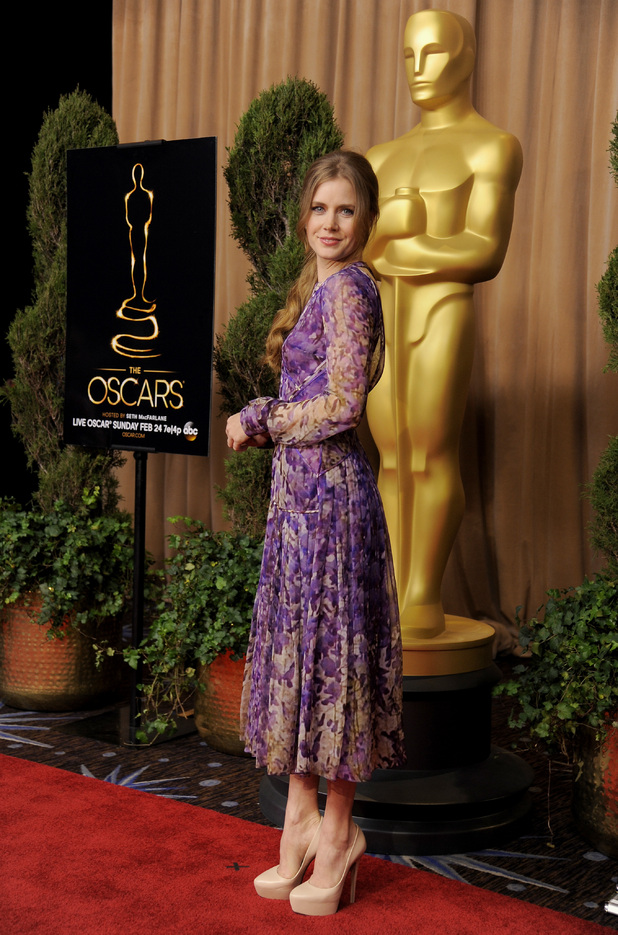 Amy Adams
Going from predictable pale gowns and LBD's, Amy Adams definitely brought some lively color to the luncheon in this vivid purple, long-sleeve, floral silk dress. With the dress as the focal point, she kept her makeup neutral with pink glossy lips and champagne-toned eyeshadow. A low ponytail with straying tendrils finishes her look. Making a change isn't such a bad thing after all!
Pastel pink pouts and shiny waves seem to be this season's hottest trends. But is that it, or is there more? We will just have to wait and see until the golden night on February 24th. I'm sure we're all anxious to see the dazzling outfits and gorgeous makeup trends after this teaser!