Review Detail
4.3
18
0.5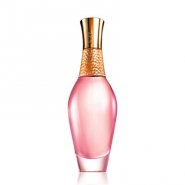 Fragrances
May 22, 2018
294
Treselle is a very subtle sweet fragrance which is slightly more mature than avon lily soft musk. The perfume has floral and fruity notes which can be worn on a daily basis. I feel ready for a long day of work/errands in this scent and because this scent is so subtle, I think it's perfect for work since the fragrance is not overpowering.
Product Recommendation
Would you recommend this product to someone else?
Yes
Would you repurchase this product?
Yes
Comments